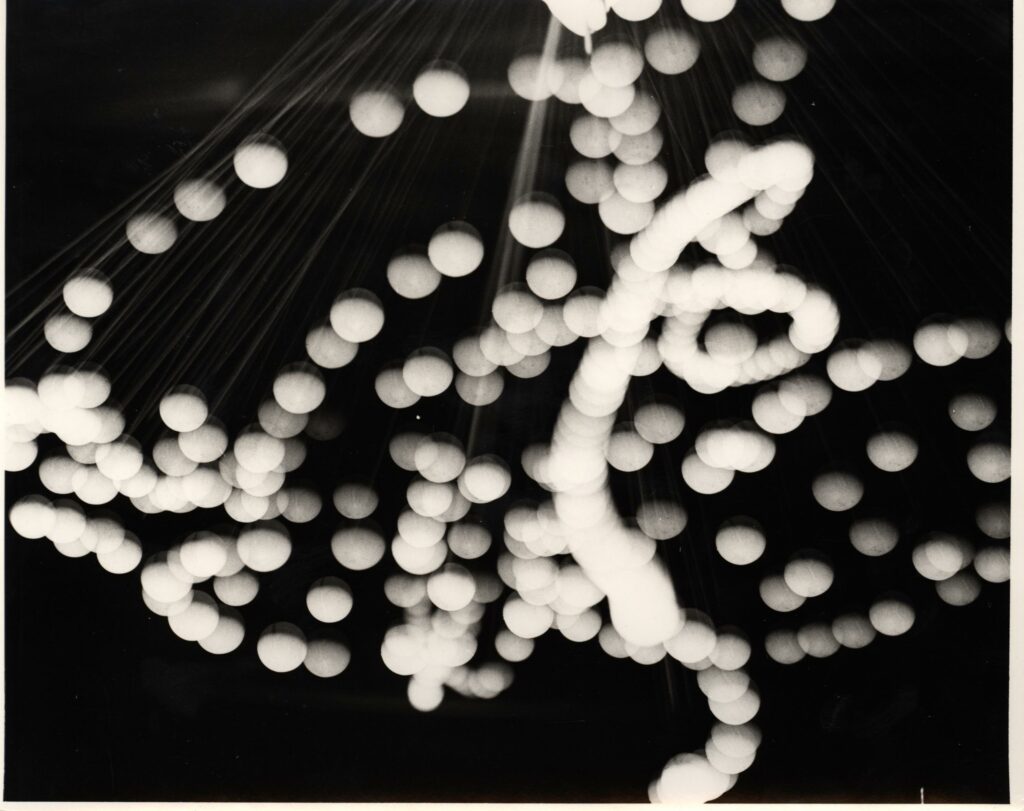 György Kepes
Visual Studies of the New Bauhaus, October – November 2019
RCM Galerie is pleased to present work by Hungarian born artist György Kepes (1906-2001), a major voice at Chicago's New Bauhaus.
On view will be a selection of photographs and photograms executed by Kepes between 1937 and 1981, illustrating a full range of the artist's experimentation with form, content and science over his career.
Kepes studied at the Royal Academy of Fine Arts in Budapest, where he gravitated to the visual codes of the avant-garde. He moved to Berlin in 1930 where Laszlo Moholy-Nagy asked that he work for his design studio. He followed Moholy-Nagy to London in the mid-1930s and eventually to the United States in 1937 as head of the Light and Color Department of the Institute of Design in Chicago, then known as the New Bauhaus. He joined M.I.T. in 1946 as associate professor of visual design, becoming a full professor in 1949. He was appointed Institute Professor in 1970. Kepes founded the Center for Advanced Visual Studies (CAVS) in 1967 and served as its director until he was succeed by Otto Piene in 1974.
Kepes published the hugely influential Language of Vision in 1944, exploring ideas about the impact new technology was having on visual culture. The book resonated hugely with a new generation of artists working at the intersection of art and science.
The images presented by RCM underscore Kepes's fascination with light as a medium and his mastery with various photographic media, including the photogram, a technique Kepes explored throughout his life. A common practice among the avant-garde of the pre-war years, the photogram is achieved by placing objects in direct contact with the surface of photosensitive material without the use of a camera. The combination of ephemeral phenomena with geometric structures underscores much of Kepes's work.
Keeps has work in many international museums and public collections, including MoMA, NY; Tate, London; the Metropolitan Museum of Art, NY;  Los Angeles County Museum of Art; San Francisco Museum of Modern Art; the Smithsonian American Art Museum, and many others.