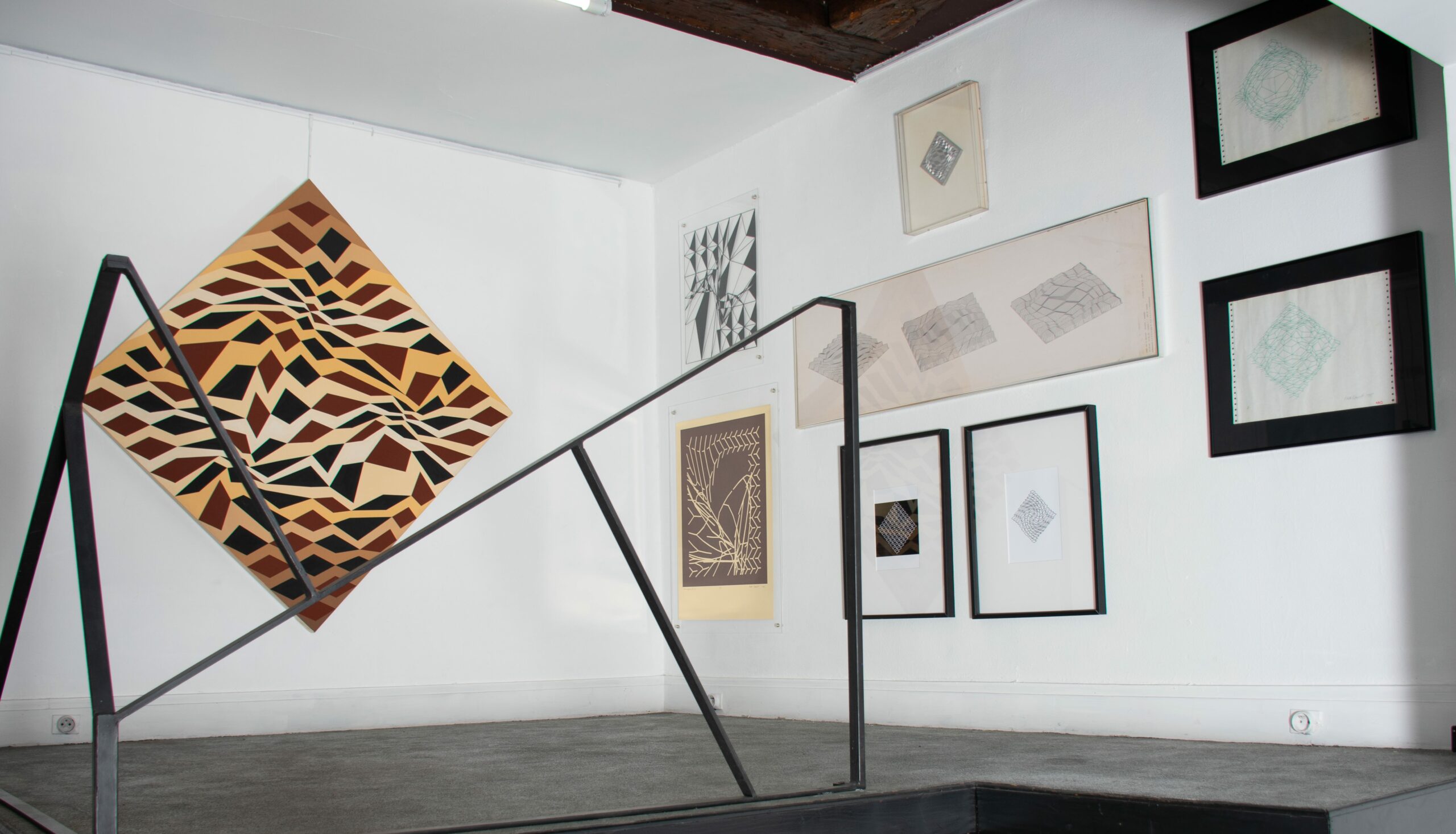 Ruth Leavitt: Computer Derivative
RCM Galerie is pleased to present RUTH LEAVITT: COMPUTER DERIVATIVE, dedicated to the American artist's pioneering work using computers in the 1970s. Leavitt, born in 1944 in St. Paul, Minnesota, used programs to investigate the limits of form by stretching parameters into many-faceted and varied constructions. Distortion of forms became one of the hallmarks of her style. Leavitt is among the early group of artists who found in the computer a means to enlarge their visual language all the while expanding beyond the printed plotter drawing. Leavitt, throughout her career, remained dedicated to painting and sculpture, positioning her among the few artists in the 1970s to use the computer to elaborate a new style of painting, based on the principles of the Bauhaus via Op-Art and Hard-Edge, but also integrating mathematical formulae as a road to new forms.
A trio of Leavitt's works on canvas show this direction in her work, as does a unique bronze relief that allowed the artist to elaborate in three dimensions the computer animations she created.
Ruth Leavitt earned a painting degree from the University of Minnesota in 1969 and was a master-class student under Hans Hofmann. With her husband Jay, a teacher at the Computer Science Department, she started to use the computer in her work. She developed a stretching program to allow her to deform lines along mathematical principles. She and Jay wrote an article in 1976 in Leonardo, the art-science journal that was one of the most important forums for early computer artists, entitled "Pictures Based on Computer Drawings Made by Deforming and Initial Design." In the late 1970s, she produced film animations using a variation of the program. Leavitt was the editor of Artist and Computer (Harmony Press, 1976), one of the earliest compilations on computer art.