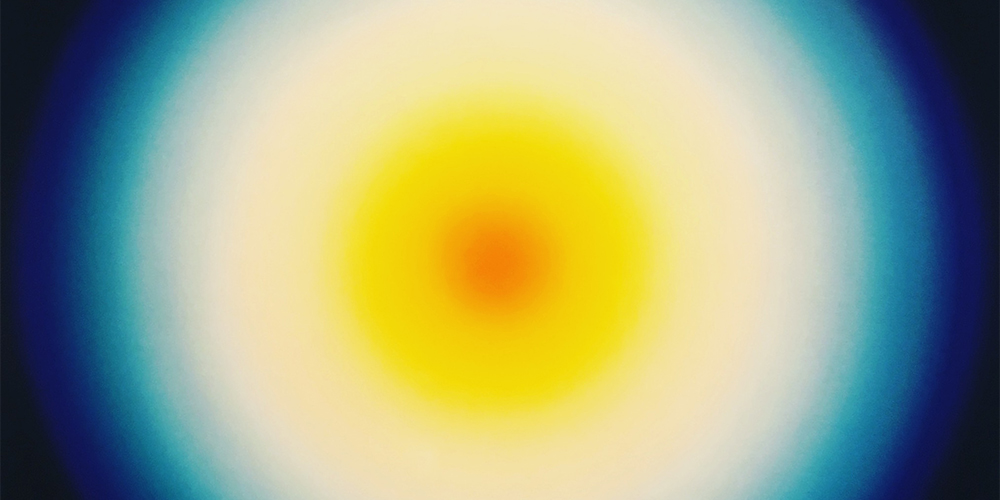 Peter Sedgley
Prepared drawings and other variations

RCM Galerie is pleased to present the exhibition Peter Sedgley: Prepared Drawings and Other Vibrations. Open from 8 March to 18 April 2018, it marks the first collaboration between the gallery and the English artist, an important figure in post-war British painting and light sculpture.
Sedgley, known for his exploration of color, movement and form, began to paint in 1963 and, in 1967, began to incorporate light in his works. Although his work is often aligned with Constructivism and Op Art, Sedgley does not like to be put in a category; he prefers to say that the color theories of Goethe and the creative process of Paul Klee inspire him.
"It is perhaps Klee's influence that gives my work a restlessness as I move from one media to another in a context of revelation,"
says the artist. Works at RCM Galerie focus on Sedgley's drawings, mostly from the early 1980s, when he developed a mechanized means to trace visual patterns. They include Sedgley's famous "target" motif, in which the artist juxtaposes colors to create a rhythmical visual language based on the circle. Sedgley's appropriation of this primal form both effaces and reinforces his artistic gesture. Sedgley's expression is both meditated and surprising. Such is the series of "prepared drawings" from early 1980s. Produced thanks to tools created expressly by the artist, each work is a programmed expression of a visual issue.
Peter Sedgley was born in 1930. A seminal figure in 1960s abstract painting, Sedgley's work has figured in many famous survey shows dedicated Op Art, such as The Responsive Eye at Museum of Modern Art in New York. In 1968 he set up with Bridget Riley S.P.A.C.E. (Space Provision, Artistic, Cultural and Educational), a scheme for providing studio space for young artists in England. Since the early 1970s Sedgley has lived mainly in Germany and he has an international reputation as one of the most inventive artists in his field. His work is kept in many major museums, private and public collections including: Tate London; Albright-Knox Gallery and Walker Art Centre, USA.