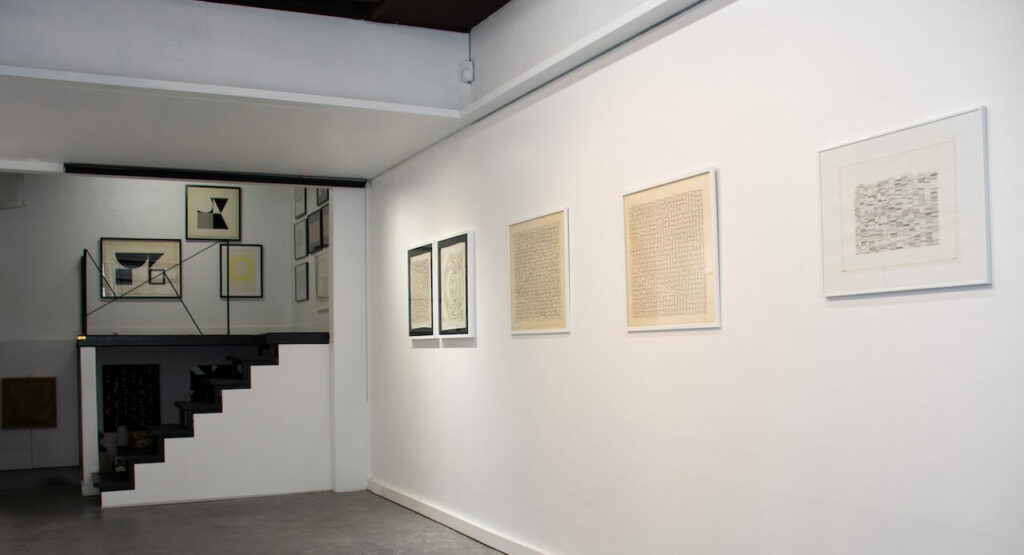 Summer Works on Paper Show
23 July – 4 September, 2022

RCM Galerie is pleased to present its annual Summer Works on Paper show, featuring works by artists including Gerhard Von Graevenitz, Manfred Mohr, Jarsolaw Kozlowski, Pol Bury, Peter Sedgley and Monique Nahas and Hervé Huitric, of the Groupe Art et Ordinateur de Vincennes, whose work is exhibited for the first time at the Centre Pompidou in Paris in a room that opened this July.
The show has a strong focus on artists who worked with computers to produce their art in the late 1960s and early 1970s. These include a series of plotter drawings by American William Kolomyjec, shown at the gallery for the first time, and a pair of plotter drawings by Von Graevenitz, part of the Zero Group and one of the co-founders of the New Tendencies.