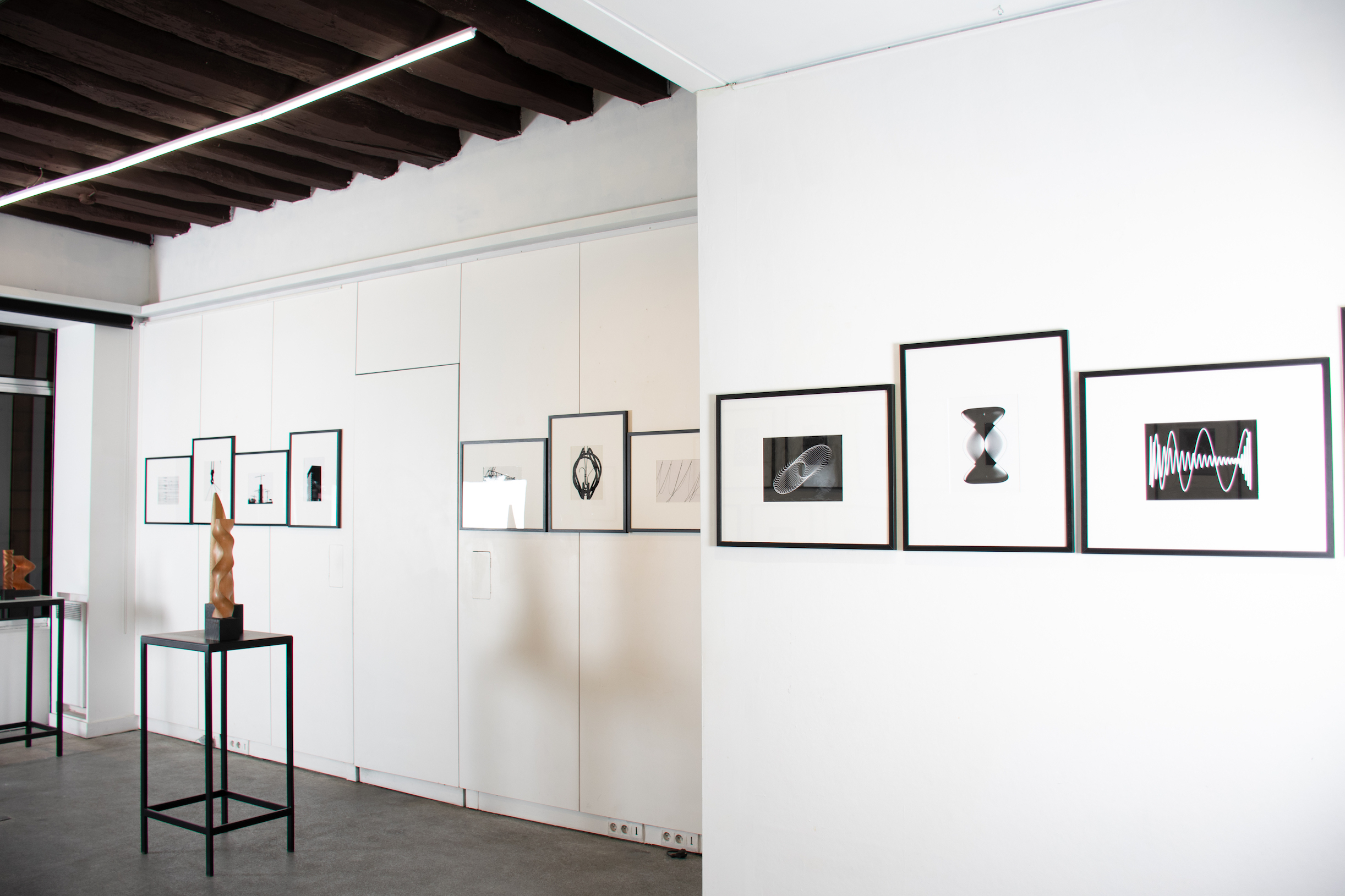 Alexandre Vitkine
Electric Photography from the 1960s
RCM Galerie is pleased to present ALEXANDRE VITKINE: ELECTRIC PHOTOGRAPHY FROM THE 1960S, featuring an extraordinary collection of images Vitkine made with electronic machines and computers to explore the limits of the medium. The exhibition coincides with the second edition of Photo Days, a Parisian in-gallery photography event organized by former photography curator at the Museum of Modern Art, Paris, Emmanuelle de l'Ecotais.
Alexandre Vitkine (1910-2014), trained as an engineer, was born in Berlin to Russian immigrant parents and spent his childhood in Copenhagen, before moving to Paris in the 1930s. When World War II erupted he joined the Foregien Legion. By the early 1950s, Vitkine had foregone work as an engineer to become a photographer. He was a member of the Club des 30 x 40 , created by Roger Doloy, where he developed a highly personal style of black-and-white photographs of industrial silhouettes. By 1960, Vitkine had created the method to meld his passion of mathematics and engineering to photography, in the meantime becoming one of the pioneers of generative photography.
Vitkine was exhibited in several key shows of computer art in the 1970s and 1980s, including Artiste et Ordinateur in Paris, Electra (Paris Museum of Modern Art, curated by Frank Popper) and Cybernetic Serendiptity in San Francisco. Recently, his work has attracted renewed attention among museums with the exhibitions of his work at shows at the Pompidou Centre, Tate Modern and the Grand Palais in Paris.