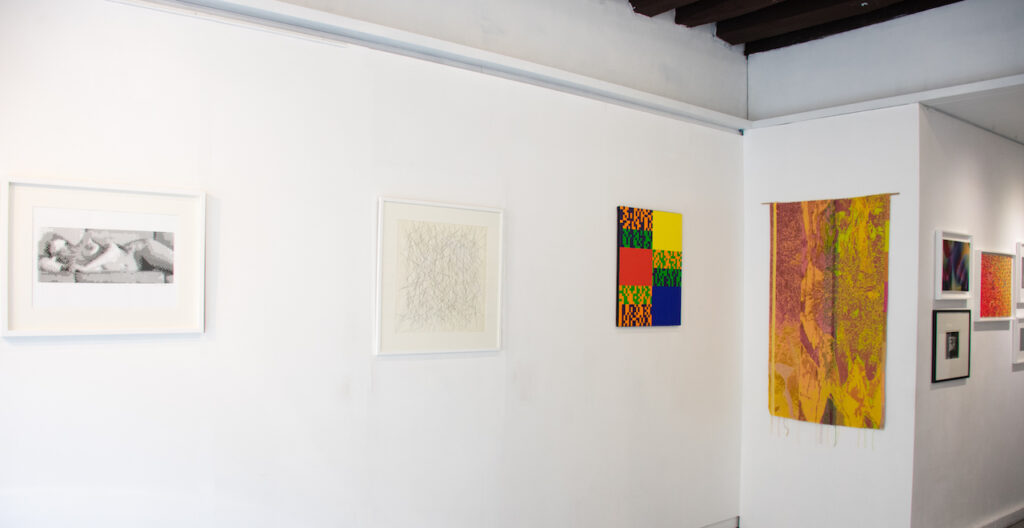 The Pioneers of Digital Art in the 1960's-1970's
RCM  Galerie is proud to present The Pioneers of Digital Art in the 1960's-1970's, a group exhibition of seminal works by the early generation of artists working with computers and encouraged to publish their work in the manner of scientists in the Leonardo journal, founded in 1968 by Frank Malina. Artists featured include Charles Csuri, Ken Knowlton, Desmond Paul Henry, Joan Truckenbrod, Colette Bangert, Monique Nahas and Hervé Huitric, Jean-Claude Marquette, Gerhard Von Graevenitz, Jean-Pierre Hébert, Jean-François Colonna, Alexandre Vitkine, Kammerer-Luka. The show is part of (Re)Invented Alliances, the ISEA 28th Symposium for Digital Art taking place in Paris.
On Saturday May 20 Camille Frémontier-Murphy, co-curator of the exhibition gave a talk "At the Sources of an Artistic Mutation Towards Science: the First Years of the Journal Leonardo (1968-1981) as a Forum for the Pioneers of Digital Art" at the Forum des Images in Paris. Also part of the ISEA Symposium, the talk briefly introduced a paper that will be published in the proceedings of the symposium.